A Provence walking tour or a Provence cycling tour in the lavender fields.
There are many images that we conjure up when thinking of Provence: blue skies & sunshine, vineyards & wine, olive groves, and of course, lavender. The gentle rolling hills packed tightly with tiny purple flowers is an image seen on many postcards, souvenir fridge magnets and Instagram posts. It's an idyllic landscape to walk or cycle through from the end of June to the middle of August when the flowers are in full bloom and the scent of lavender fills the air around you. A Provence walking holiday or a Provence cycling tour in the lavender fields is a great way for you to discover the regions most iconic plant.
Lavender is an altitude plant, which generally grows between 800 and 1 200 metres in Provence. A sterile hybrid called "Lavandin" can grow at lower altitude between 500 and 800 metres. It is the amount of rain and level of heat in spring that determine the bloom in summer. The blooming period is generally between early June and mid-July. In the middle of July, the harvest begins with cutting the bunches of lavender flowers by hand, after that the cutting is done by machines.
Where are the best places to see lavender fields in Provence?
1. Abbaye de Sénanque
The abbey is nestled in the beautiful Lubéron massif, just on the outskirts of Gordes. Work began to build the abbey in 1148 and took 60 years to complete. For over 900 years and up until the present day, the Sénanque Abbey has been occupied by Cistercian Brothers. Their days are spent in prayer and work, producing lavender, honey and oils with all the profits invested into maintaining and restoring the abbey. It's a wonderful loop walk to and from Gordes on your Provence walking holiday.

2. Bonnieux
When passing through Bonnieux on your Provence cycling holiday, take a small detour up to the Claperède plateau at 821m high. Here, you can admire meadows dotted with dry stone huts and lavender. The plateau stretches for over 10km and offers stunning views over the Lubéron mountains. We also recommend a visit of the lavender distillery Les Agnels. An organic distillery where they make lavender and essential oils.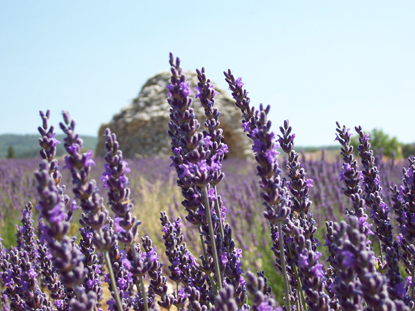 3. Lagarde d'Apt
An important place of resistance during the Second World War, Lagarde d'Apt is located at an altitude of 1000m and thus a fantastic breeding ground for lavender. A tiny village with no streets or main square, just a handful of houses, a church and 2 distilleries. The lavender fields stretch as far as the eye can see in this remote and wild part of Provence. A 25 minute drive away and you are in Apt, one of the main towns of the Lubéron massif, where, on a Saturday, a great Provençal market takes over the town centre with stall holders selling everything from fresh fruit and veg, to wine, olives, cheeses, fabrics, pottery and more.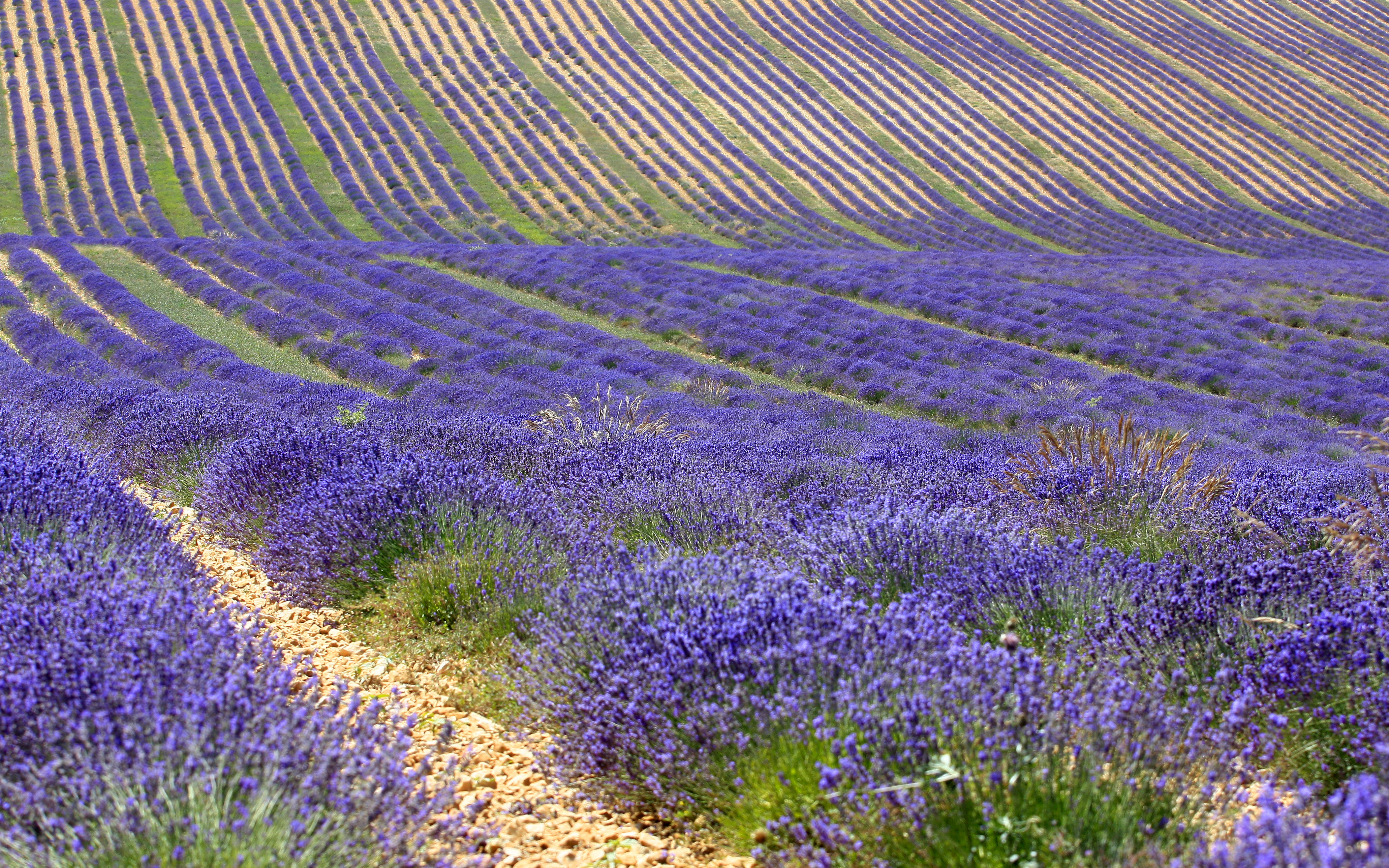 4. Sault
Sault is an absolute must see on your Provence lavender tour. A charming a lively little perched village in the Vaucluse with suberb views over the patchwork of lavender fields and wheat fields below. Sault is renowned for lavender and each year on August 15th, the 'fête de la lavande' takes place with parades and flower-decorated harnesses, lavender sickle cutting competitions and of course an exhibition and sale of local products. There are 2 circuits available on a self drive tour for you to admire the purple fields, visit the distilleries and learn about the various uses of lavender.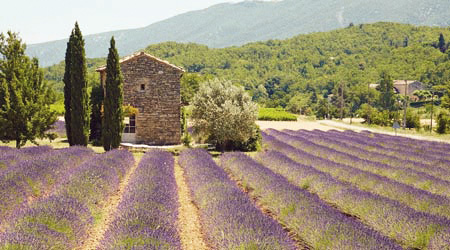 5. Valensole
The Valensole plateau extends over 800km² and is devoted to growing lavender, cereal & almonds. With mild winters and over 300 days of sunshine per year, (the name Valensole literally meaning 'the valley of sun'), it's the ideal climate for producing an abundance of vegetation. The village itself is built like an amphitheatre on a hillside, with the streets and alleyways winding steeply up to the XI century church with it's huge bell. The Valensole lavender is world reknowned and the pride of the village is their lavender honey.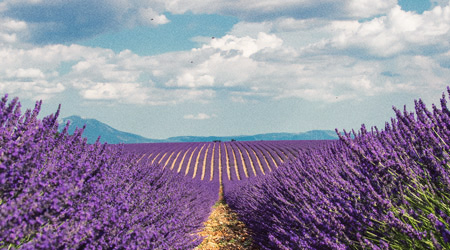 Have a look at our Provence walking tours , cycling Provence tours and self driving holidays in the lavender fields!